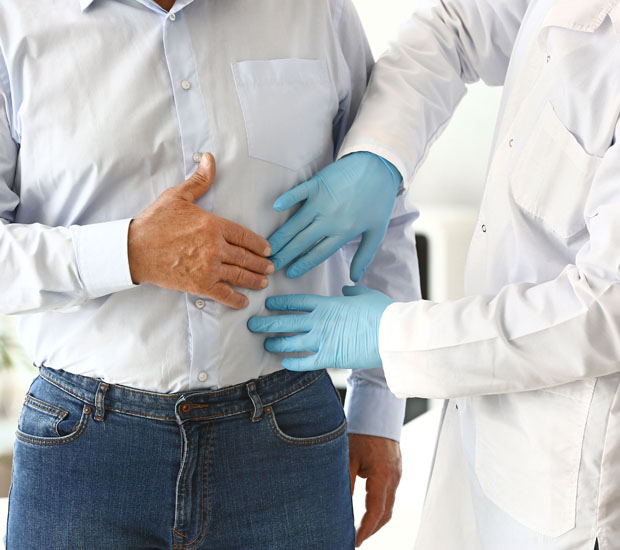 BPH Treatment
Orange, CA
Benign Prostatic Hyperplasia (BPH) is a common condition among men over 50 that causes urination problems. Our multi-specialty team of professionals can guide patients through the treatment process and any necessary aftercare. Although it can be understandably concerning, this process does not have to be stressful.
Vascular and Interventional Specialists of Orange County offer patients minimally invasive BPH treatment options. To learn more or schedule an appointment, call us today at 714-598-1194.
Understanding BPH
BPH, also referred to as prostate gland enlargement, is a condition that leads to an enlarged and inflamed prostate gland, causing symptoms such as:
Urination frequency and urgency
Difficulty starting urination
Weak flow of urine
Painful urination
A more alarming symptom is hematuria, or blood in the urine. The blood may look like red crystals or clumps of red cells. It can be seen on the toilet paper when wiping, during urination, or in the tissue samples during a cystoscopy. While these symptoms are normal for older men, it can interfere with the quality of the patient's life or cause pain and discomfort. Thus, patients should seek immediate professional treatment for lasting relief.
Causes of Enlarged Prostates
Since patients have different body types, the specific cause of an enlarged prostate may vary. This is why seeking treatment with our team of medical professionals is crucial to ensuring patients receive the proper level of care they need. However, hereditary factors, aging, and hormone imbalances are common causes.
Hereditary factors
More often than not, BPH is genetic in origin. Some men inherit a tendency for an enlarged prostate gland that can develop later in life.
Aging
As we age, the prostate naturally enlarges, and its cells grow larger. This may lead to urination problems such as increased frequency and a weaker flow. Generally, this does not affect the patient's sexual function or fertility.
Hormone imbalances
Hormones play a role in the development of BPH. Patients with low testosterone levels appear to have an increased risk for this condition, especially among men over 50 years of age. However, hormone imbalances can affect males at any point in their life.
The First Appointment
To receive a diagnosis for BPH, patients must schedule an appointment with one of our doctors. During the appointment, the patient will provide their complete medical history while discussing their symptoms and concerns. For those thinking of scheduling an appointment, it may be good to keep a time log or journal of their symptoms to prepare for their appointment. Afterward, the doctor will conduct a standard physical exam.
In addition, the doctor may order one or more of the following tests to diagnose BPH:
Prostate-specific antigen (PSA). Measures the amount of prostate-specific antigen in the blood. If the levels are too high, this may be a sign of prostate cancer, and additional testing may be required.
Urodynamic Tests. Checks how well the patient can hold and release urine.
Ultrasound. Imaging test to determine the size of the prostate.
Magnetic Resonance Imaging (MRI). Determines the flow of blood and water molecules in the prostate.
Urinalysis. Reveals the presence of protein in urine samples.
BPH Treatment Options
BPH treatment options include lifestyle changes, medications, or surgery.
Lifestyle Changes
Limiting alcohol, nicotine products, and caffeine will help patients see an overall health improvement. Also, obtaining and maintaining a healthy diet will aid in weight loss; in turn, this will help alleviate BPH symptoms.
Medications
Medications include Finasteride (Proscar), Dutasteride (Avodart), Terazosin (Hytrin), Tamsulosin (Flomax), and alpha-blockers Alfuzosin (Uroxatral) may be prescribed to shrink the prostate gland. These medications are used to reduce swelling and relax the muscles in the bladder's neck and urethra.
Surgery
If a patient's symptoms worsen or become severe, they may have a urinary blockage. If a blockage is evident, surgery may be recommended. The goal of the surgery will be to improve the flow of urine and alleviate any symptoms. Potential procedures include transurethral resection of the prostate (TURP), laser therapy, and open prostatectomy.
Aftercare
Follow-up care for BPH treatments is critical for all patients. The doctor will most likely recommend a healthy diet and exercise plan to maintain optimal health to reduce the risk of future problems and ailments. In addition, if medications are necessary, the patient should take them as directed to prevent urinary tract infections or manage any remaining symptoms.
If the patient experiences any side effects during treatment, call our office immediately so we can work to adjust dosages or switch medications altogether. Staying in touch with us helps ensure patients progress at the expected pace.
Frequently Asked Questions
What is BPH?
Benign Prostatic Hyperplasia (BPH), also referred to as an enlarged prostate, is when an individual has a large and inflamed prostate gland. While BPH can be uncomfortable, It is a non-cancerous condition. It can be caused by a patient's age, hormone imbalance, and genetic predisposition.
How do I know if my BPH condition had progressed to cancer?
If we believe the patient is experiencing more than an enlarged prostate, we will run several tests, all to be conducted at our medical center. Our doctor may perform a digital exam and order blood tests, an ultrasound, urinalysis, or MRI to confirm the diagnosis. After receiving the results, we will advise accordingly.
How will the doctor know if I have BPH?
Our doctors are usually able to diagnose after performing a physical or rectal exam. However, if we believe there may be other issues, we may run additional tests. Our doctor may perform a digital exam and order blood tests, an ultrasound, urinalysis, or MRI to confirm the diagnosis.
How common are enlarged prostates?
Enlarged prostates are most common among men 50 years or older. Having an enlarged prostate should not cause alarm, as we can usually get ahead of the condition before it progresses. After receiving treatment, we will advise on healthier lifestyles for the patient to consider adopting.
Who do I call if I'm experiencing problems after my treatment?
We invite patients to call our office, especially if there are problems after their follow-up appointments. If the patient is experiencing unbearable pain, excessive bleeding, or other symptoms that cannot wait until a follow-up visit, please call 911 to seek emergency treatment. Still, we ask that you notify our office after you seek emergency medical treatment.
Call Us Today
BPH treatment is not something to be afraid of. Vascular and Interventional Specialists of Orange County offer several treatment options. We would be happy to walk you through every step of the process. To learn more about our services or to schedule an appointment, call us at 714-598-1194.
Vascular & Interventional Specialists of Orange County is located at 1010 W La Veta Ave Suite 320 Orange, CA 92868.
Related Posts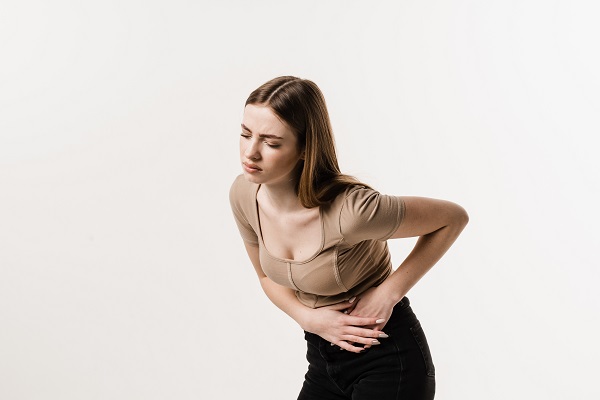 Chronic pelvic pain makes everyday life difficult, but there are treatments available. A vascular surgeon can help you find a pelvic pain treatment that suits your needs. This article will explore the causes of pelvic pain and vascular treatments for when it becomes chronic.Pelvic pain is any dull, sharp, intermittent, or persistent pain in the…