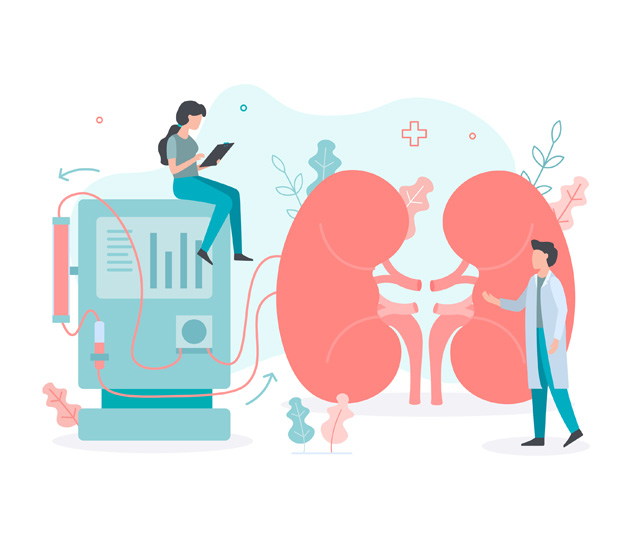 Dialysis Access Options
Orange, CA
Dialysis access is the most important part of dialysis treatment since it controls how the solution is administered while removing waste products from the blood. We understand that it can be stressful for patients needing to find effective dialysis access options and maintain proper care of these options. Our team is ready to provide everything you or a loved one needs at our internationally-renowned medical center.
We offer several dialysis access options at Vascular and Interventional Specialists of Orange County. To schedule an appointment or learn more, call us today at 714-598-1194.
How Does Dialysis Access Work?
Dialysis access is vascular access to the circulatory system. This treatment helps patients with a condition that causes kidney failure who must undergo dialysis treatment three times a week. Dialysis accesses are created to decrease the risk of infection and aid in properly functioning the patient's immune system.
Every patient is unique. Therefore, we offer numerous dialysis access options, including:
Tunneled Hemodialysis Catheter Placements
Surgical and Percutaneous Peritoneal Dialysis for Urgent Start Programs (PACs)
Surgical and Percutaneous (Endovascular) Arteriovenous fistula placements (AFVs)
Our dedicated specialists perform the procedures, including interventional radiologists and vascular surgeons. Our physicians are fellowship trained and have experience with the dialysis access options mentioned above.
Types of Dialysis Access
Tunneled Hemodialysis Catheter Placements (TUN)
We may recommend TUN for patients experiencing problems with their current access site or if they require more than one access site. Multiple arteriovenous fistulas (AFVs) can also work in conjunction with TUNs. It is ideal to have AFVs in two separate locations on the patient's arm, neck, chest, or groin. However, it is not always possible due to the patient's anatomy or medical history.
In some cases, multiple AFVs must be surgically created at the same time as the TUN is placed since patients may be unable to tolerate having surgery done so many times over months or years without some way of eliminating waste products from their body until all surgical procedures had been successfully completed.
Surgical and Percutaneous Peritoneal Dialysis for Urgent Start Programs (PACs)
For patients needing PACs to be placed but do not have time for a hospital stay, we offer urgent start programs that can be done in our office. Our team places the catheter in the patient's abdomen with a needle in one visit. This procedure is called percutaneous peritoneal dialysis (PD).
Our PD program includes pre and post-procedure testing and follow-up visits every three months. The placement of this type of access is typically performed under local anesthesia, which means the patient will not feel any pain during the procedure. Once complete, the patient will be released, as no overnight stay is required.
We also offer surgical placement of catheters for those who prefer this method or require more intensive care following surgery. Surgical placement requires an overnight stay at our medical center, so we may monitor the patient closely until they enter the safe period.
Surgical and Percutaneous (Endovascular) Arteriovenous fistula placements (AFVs)
Surgical and Percutaneous (Endovascular) Arteriovenous fistula placements (AFVs) are permanent access options reserved for patients needing long-term dialysis access. These types of access will remain in place until they naturally degenerate or the patient develops a condition that requires removal, such as embolization or bleeding.
If our team performs a surgical placement, it will be done under general anesthesia so the patient can sleep during the procedure. In some cases, local anesthesia may be used on the leg so the patient may feel pressure but not pain during the procedure.
AFVs involve using a catheter to locate an artery before inserting an access sheath (small tube). Once inserted, the access sheath will remain inside the artery for several days until enough tissue grows around it to create an opening between the patient's artery and vein, which allows blood to flow both ways. Generally, it takes about four weeks for these grafts (openings) to finish forming after the procedure.
Ongoing Dialysis Access Management
Dialysis access management is a critical part of the dialysis process. The patient needs to keep their access in good condition for optimal results. Our team will help with this, whether the patient is on home or ambulatory dialysis. We will perform a skin assessment at every visit, look for signs of pressure ulcers, infections, or abnormalities in the dressing, and educate the patient on how to perform tasks themselves.
We will advise the patient on how to avoid infections by washing hands and covering wounds with bandages during home therapy sessions.
Benefits and Risks
Benefits of PD include minimal to light scarring and minor complications (if any). In addition, they can be performed simultaneously if the patient needs additional procedures such as laparoscopy or hernia repair.
Risks come with any procedure and are on a per-case basis. However, potential risks to be aware of include catheter malfunctioning or additional procedures may be required. This is especially true for patients diagnosed with diabetes, as the condition affects the kidneys and increases risks for long-term catheter use.
Aftercare of The Chosen Dialysis Access
Patients need to be fully transparent during this process and not hesitate if they have concerns. If after a patient has returned home and there are concerns, we encourage them to give our office a call immediately. After hearing the symptoms the patient is experiencing, we may move up their follow-up appointment, advise on home care, or may recommend that the patient seek emergency care.
Frequently Asked Questions
What happens if my access site gets infected?
Patients will have follow-up appointments. Therefore, we will be checking the access site during every visit. If you believe there may be an infection before a follow-up visit, call us immediately so we may advise accordingly.
How long will my catheter stay in place?
Catheters are not meant for long-term use. Therefore, once they serve their purpose, they will either deteriorate naturally or be removed (depending on the catheter type). Our vascular surgeon will advise on a potential time frame. You will also have follow-up opens so that we may check your condition's progress.
Where will the fistula be placed?
If a patient qualifies for the fistula, we can place it in their arm, neck, chest, or groin. Before the procedure takes place, our vascular surgeon will walk you through the process. If you have questions or concerns at any time, we invite you to share them with any of our team members. We strive to ease any added stress that may be associated with this process.
How do I know which treatment I qualify for?
Patients will undergo a screening process at our medical center. After reviewing the information, our specialist will advise a treatment plan based on your current condition. If you are not deemed a good candidate for any of the methods above, our team will work to advise on an alternative treatment option or plan.
Where do I go for more information?
You may call our office to set up a consultation. Additionally, patient education is important to us. That is why we have blog posts on a variety of conditions. In doing so, we hope to answer some questions you may have on a specific topic or condition in-between visits.
Call Us Today
Dialysis access is a critical component of the treatment program for many patients with kidney disease and should not be taken lightly. Vascular and Interventional Specialists of Orange County strive to offer patients effective treatments and education on their treatment options to maintain optimal health. To learn more about our services or to schedule an appointment, call us today at 714-598-1194.
Vascular & Interventional Specialists of Orange County is located at 1010 W La Veta Ave Suite 320 Orange, CA 92868.
Related Posts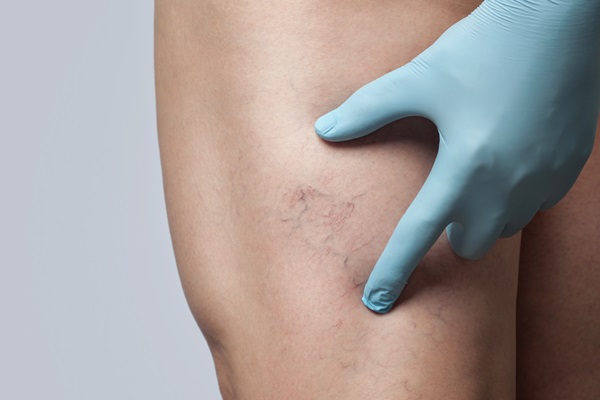 Wondering if you should undergo varicose vein treatment? Many people who have varicose veins will choose to have them treated. They either do not like the way their varicose veins look, are experiencing some discomfort or pain associated with them or a combination of the two. Whatever reason for your wanting to understand more about…